TED Radio Hour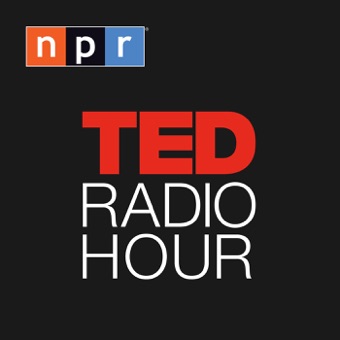 By: NPR
Description:
The TED Radio Hour is a journey through fascinating ideas: astonishing inventions, fresh approaches to old problems, new ways to think and create. Based on Talks given by riveting speakers on the world-renowned TED stage, each show is centered on a common theme – such as the source of happiness, crowd-sourcing innovation, power shifts, or inexplicable connections. The TED Radio Hour is hosted by Guy Raz, and is a co-production of NPR & TED. Follow the show @TEDRadioHour.
Hot Episode Picks
For most of modern history, humans have placed smaller humans in institutions called schools. But what parts of this model still work? And what must change? This hour, TED speakers rethink education.TED speakers include teacher Tyler DeWitt, social entrepreneur Sal Khan, international education expert Andreas Schleicher, and educator Linda Cliatt-Wayman.
Many of us are lured by the promise of self-improvement, but find it hard to follow through. In our 100th episode, TED speakers reveal ways to discover our better selves, from simple hacks to deep introspection. TED speakers include entrepreneur Jia Jiang, Headspace co-founder Andy Puddicombe, psychologist Emily Balcetis, technologist Matt Cutts, and New York Times columnist David Brooks.