The School of Greatness with Lewis Howes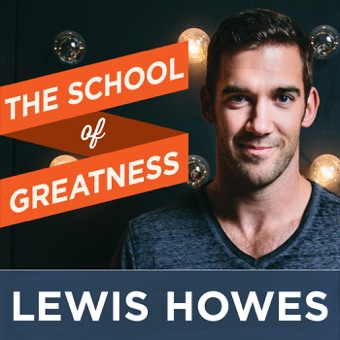 By: Lewis Howes
Description:
Lewis Howes is a NYT bestselling author, lifestyle entrepreneur, former pro athlete and world record holder in football. The goal of the School of Greatness is to share inspiring stories from the most brilliant business minds, world class athletes and influential celebrities on the planet; to help you find out what makes great people great. Find out more at http://lewishowes.com
Hot Episode Picks
Justin Baldoni is currently best known currently for his lead role on the hit show Jane the Virgin. But he's been creating extraordinary work in film long before that. In fact, I'm betting you've seen some of his best work -- as a director -- on YouTube. Do you remember a few years back the incredible videos of people who were in their last days, fighting terminal illnesses, and sharing their stories? That was Justin's documentary, My Last Days, the most watched digital documentary in history. Or maybe you saw the video of him proposing to his wife (that went viral).
Truly. Coach Chris Lee is a longtime podcast favorite (this is his 12th episode on the show!) and there's no mistake about why. Not only has he had a massive impact on my life as my coach, from the first time I took his workshop through today, but he has generously shared his wisdom with us on the show for years. There's a reason I keep bringing him back on. Chris knows the human psyche and heart really well. He understands why we do what we do and how to elevate our whole lives to the next level. That's what he's been coaching me on for years.