Live from the Poundstone Institute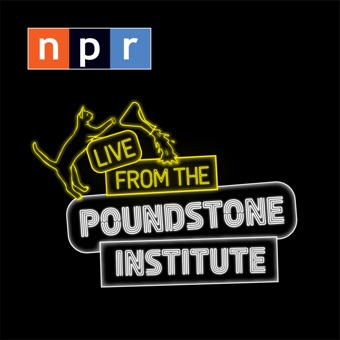 By: NPR
Description:
Paula Poundstone is on a quest to gather all of the world's knowledge. Or, as she puts it, "to get less stupid, one topic at a time." Follow her search as she looks to scientists, researchers, and experts for evidence about everything from what music cats like to the fluid dynamics of spilling coffee. "Every week, we'll keep looking for knowledge," says Paula, "because we know we left it somewhere."
Hot Episode Picks
We talk to a scientist who has determined once and for all if the Five Second Rule really works, and we discuss the latest findings on sexy scientists. Plus: the great David Sedaris joins us to take our personality test.
First episode ever! We ask a researcher if we're as pretty as we think we are, and we talk to a man who goes around swabbing surfers, for science. Plus, TV legend Dick Cavett takes our personality test. Spoiler alert: he passes.