Hidden Brain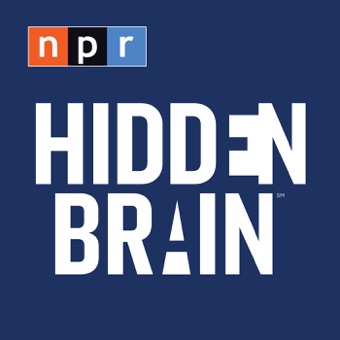 By: NPR
Description:
The Hidden Brain helps curious people understand the world – and themselves. Using science and storytelling, Hidden Brain's host Shankar Vedantam reveals the unconscious patterns that drive human behavior, the biases that shape our choices, and the triggers that direct the course of our relationships.
Hot Episode Picks
When your phone buzzes or a notification pops up your screen, do you stop what you're doing to look and respond? That's what many of us are doing. Even though we think we should be less distracted by technology, we haven't admitted the true cost of these interruptions. This week on Hidden Brain, we talk with the computer scientist Cal Newport about how to cultivate our attention, and what we gain by immersing ourselves in meaningful work. It's part of our series You 2.0, in which we'll explore how we can all make better decisions and cope with the messiness of daily life.
In a five year period from 2011 to 2016, just twelve percent of terrorist attacks in the United States were perpetrated by Muslims. More than fifty percent, on the other hand, were carried out by Neo-Nazis, white supremacists, or other far right groups. So why do Americans spend so much time worrying about "radical Islamic terrorism?" This week on Hidden Brain, we look at how the media over-covers some acts of terrorism — and quickly forgets others. We also look at some of the psychological reasons we have a hard time putting the threat of terrorism in perspective.