Entrepreneurial Thought Leaders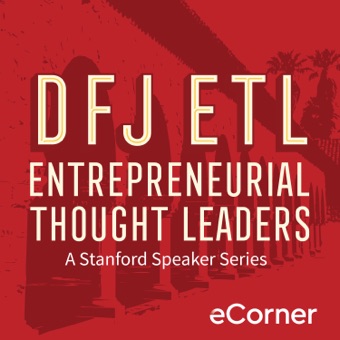 By: Stanford eCorner
Description:
The DFJ Entrepreneurial Thought Leaders Seminar (ETL) is a weekly seminar series on entrepreneurship, co-sponsored by BASES (a student entrepreneurship group), Stanford Technology Ventures Program, and the Department of Management Science and Engineering.
Hot Episode Picks
Astro Teller, director of Alphabet's moonshot factory, X, describes how smart bets on world-changing innovations are aided by a culture that celebrates only the most audacious projects and rewards teams for showing the courage to find the biggest flaws. He also discusses how innovation can be systematized regardless of business type, resources or role at your company.
Serial entrepreneur and investor Reid Hoffman encourages individuals to become the entrepreneurs of their own lives. Hoffman shares the importance of taking intelligent risks, building thoughtful networks and continually adapting your skills to navigate a fulfilling career path.