The Black Tapes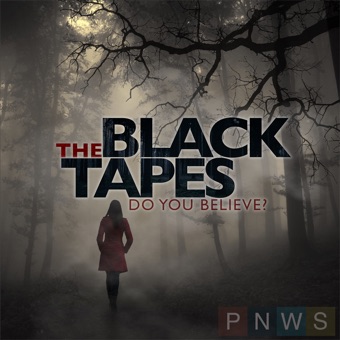 By: Pacific Northwest Stories
Description:
The Black Tapes is a weekly podcast from the creators of Pacific Northwest Stories, and is hosted by Alex Reagan. The Black Tapes Podcast is a serialized docudrama about one journalist's search for truth, her subject's mysterious past, and the literal and figurative ghosts that haunt them both. Do you believe?
Hot Episode Picks
Our host, Alex Reagan, enters the strange world of paranormal investigation and encounters the enigmatic Dr. Richard Strand: a ghost hunter who doesn't believe in ghosts. We follow Alex as she attempts to unlock both the secrets of Strand's collection of mysterious black VHS cases, and the dark and mysterious past of the enigmatic man himself. This is The Black Tapes Podcast.
In the second part of the inaugural episode of The Black Tapes Podcast, Alex travels to San Francisco with Dr. Strand to dig further into one of his mysterious Black Tapes cases. But she soon discovers, Strand has secrets that extend far beyond The Black Tapes themselves.