Terrible, Thanks for Asking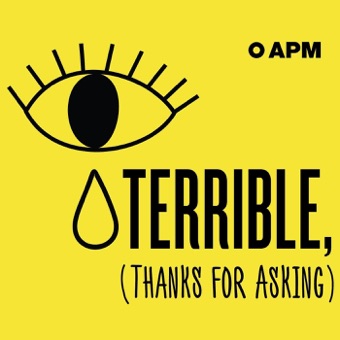 By: American Public Media
Description:
You know how every day someone asks "how are you?" And even if you're totally dying inside, you just say "fine," so everyone can go about their day? This show is the opposite of that. Hosted by author and notable widow (her words) Nora McInerny, this is a funny/sad/uncomfortable podcast about talking honestly about our pain, our awkwardness, and our humanness, which is not an actual word. Terrible, Thanks For Asking launches in November 2016 from American Public Media.
Hot Episode Picks
The year is 2007. Eva Hagberg is a 20-something writer snagging bylines in the New York Times by day, and partying herself stupid by night. It is all going great, until she gets her big break, and her big breakdown...
Toddlers Ralphie and Bronson have lived most of their young lives with dead fathers. Their mothers - Nora and Moe Richardson - struggle to understand how to help their boys remember the dads they won't know directly. And as they worry about what long-term effect the losses will have on the kids, Nora seeks perspective from Ambra Markos, whose mother died when Ambra was 2.