Philosophize This!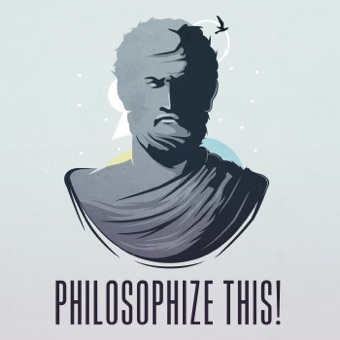 By: Stephen West
Description:
Beginner friendly if listened to in order! For anyone interested in an educational podcast about philosophy where you don't need to be a graduate-level philosopher to understand it. In chronological order, the thinkers and ideas that forged the world we live in are broken down and explained.
Hot Episode Picks
Today we talk about why philosophy is taken for granted, the crazed cult leader of ancient Greek philosophy, Pythagoras, the annoying dark cloud of deductive reasoning, Parmenides and the super hero Empedocles.
Today we discussed the "Out of Africa" theory, the adversity of early humans, the term "Pre-Socratic", the first philosopher Thales, the meanest philosopher Heraclitus and Democritus, the godfather of the theory of atomism.