The Nerdist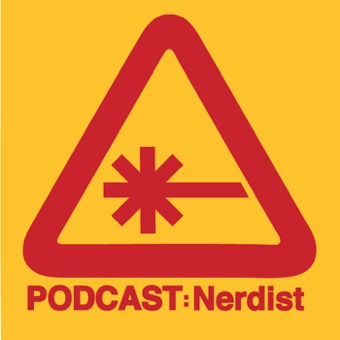 By: Chris Hardwick
Description:
I am Chris Hardwick. I am on TV a lot and have a blog at nerdist.com. This podcast is basically just me talking about stuff and things with my two nerdy friends Jonah Ray and Matt Mira, and usually someone more famous than all of us. Occasionally we swear because that is fun. I hope you like it, but if you don't I'm sure you will not hesitate to unfurl your rage in the 'reviews' section because that's how the Internet works.
Hot Episode Picks
Nick Swardson (comedian, Grandma's Boy, Reno 911) talks to Chris about how he got into comedy when he was young, where Gay Robot came from and how he got involved with Adam Sandler. They also talk about how comedy has changed over the years, Nick tells stories of crazy things he did when he was younger and talks about his new show Typical Rick!
Former Vice President Al Gore chats with Chris about An Inconvenient Sequel: Truth to Power, why he felt it was important to make a sequel to his first film and their mutual love of Tennessee. They also talk about how the world of politics has changed over the years, being an advocate for the internet in the early days and what people are doing to combat climate change and how you help!