The Tai Lopez Show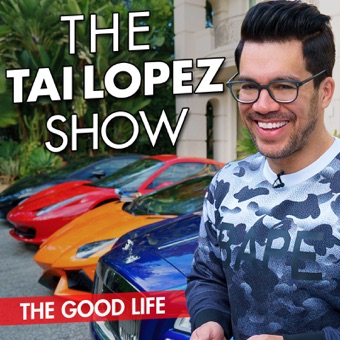 By: Tai Lopez: Investor, Author, Entrepreneur
Description:
The Tai Lopez podcast brings you the best business education straight from the world's top entrepreneurs. I will also review the best books in health, wealth, love and happiness that will help you achieve your maximum potential and live the best life possible.
Hot Episode Picks
The opportunity for your personal brand is greater than the opportunity for your business' brand. The people who ask, "Do you really need both?" are failing to see this truth. With a personal brand, you are able to differentiate yourself from the competition in a wildly unique way. The landscape caters to individuality; it's a platform for self-expression. However, with a business' brand, the story behind the product or service inevitably gets diluted by the fact that it is a product or service...
In business, regardless of your product or service, an effective online strategy is essential to your success. Whether that means a well-designed website that converts visitors into customers, or an engaging social media presence that dialogues with customers - it's mandatory to infiltrate the Internet and show up on people's screens if you want to succeed in today's business world.