Katie Couric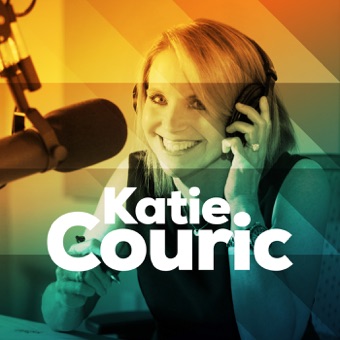 By: Stitcher and Katie Couric
Description:
Journalism's most insightful interviewer. The biggest names in news, politics, and popular culture. Candid, unscripted conversations that go beyond the soundbites to reveal how we got here and what's really going on. Unexpected. Unconventional. Un-buttoned up.
Hot Episode Picks
After her husband died suddenly from a cardiac arrhythmia, Facebook's COO Sheryl Sandberg (Lean In) thought she would never experience true joy again. Nearly two years later, she is out with a new book, Option B, that delves into how she proved herself wrong— and how others can build resilience in the face of trauma, too. Sandberg wrote Option B with her friend Adam Grant, an organizational psychologist and Wharton professor. They both join Katie onstage at 92Y (92Y.org) in Manhattan to discuss insights from the book, including how to support grieving children, dating after loss, and the "three P's" that can hinder recovery. This episode is brought to you by Texture (www.texture.com/KATIE) and Audible (www.audible.com/couric).
It's been a big season for women in politics - both in fictional worlds and real ones. Julia Louis-Dreyfus (Veep) talks about playing the fictional president Selina Meyer and Rebecca Traister (All the Single Ladies) digs into the moment and meaning of Hillary Clinton's presidential nomination. Plus, Katie takes a field trip to Times Square to find out what a woman nominee, and potential president, means to everyday Americans.This episode is sponsored by Close5, The Great Courses, and Stamps.com.