The Steve Austin Show - Unleashed!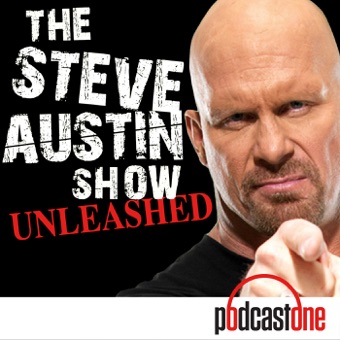 By: PodcastOne
Description:
Live from Hollywood, CA by way of the Broken Skull Ranch, Pro Wrestling Hall of Famer, Action Movie/TV star, Steve Austin lets loose on these no-holds barred, explicit versions of the program. Steve gets down and dirty with Hollywood celebrities, past wrestling buddies, present pros, MMA fighters, athletes, movie stuntmen and from time to time, you the working man (or woman). For more episodes, go to podcastone.com/premium Got questions? questions@steveaustinshow.com Hear the Tuesday Edition of The Steve Austin Show (Family, Friendly Edition), click here!
Hot Episode Picks
Wade Keller and Steve breakdown WWE's Money In The Bank and the subsequent action on Monday Night RAW and Smackdown. They discuss the surprise finish of the women's Money In The Bank ladder match, Carmella's great catch, the controversial Smackdown Women's Championship title match between Naomi and Lana, Big Cass' heel turn, Enzo's future, Seth "freakin'" Rollins, and Jinder Mahal's push. They also analyze whether Shinsuke Nakamura has lost his mystique, AJ Styles' booking, Luke Harper wrestling as a bad-ass big man, Roman Reigns as a straight-up heel, and Baron Corbin rising to the occasion. Plus, they have some words of advice for Braun Strowman.