You Must Remember This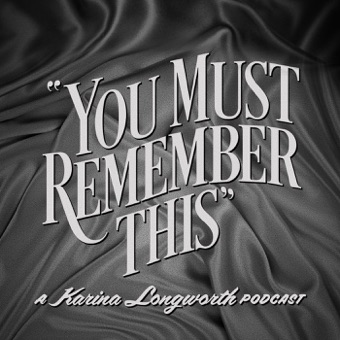 By: Karina Longworth/ Panoply
Description:
You Must Remember This is a storytelling podcast exploring the secret and/or forgotten histories of Hollywood's first century. It's the brainchild and passion project of Karina Longworth (founder of Cinematical.com, former film critic for LA Weekly), who writes, narrates, records and edits each episode. It is a heavily-researched work of creative nonfiction: navigating through conflicting reports, mythology, and institutionalized spin, Karina tries to sort out what really happened behind the films, stars and scandals of the 20th century.
Hot Episode Picks
Jean Seberg made her first two films, Saint Joan and Bonjour Tristesse, for director Otto Preminger, a tyrannical svengali character whose methods would traumatize Jean for the rest of her life and career. No wonder she rebelled against this bad dad figure by marrying a handsome French opportunist. Meanwhile, Jane Fonda moves to New York, joins the Actors Studio, takes up with her own hyper-controlling male partner, and tries to define herself as something other than Henry Fonda's daughter. 
Introducing our new series, "Jean and Jane," exploring the parallel lives of Jane Fonda and Jean Seberg, two white American actresses who found great success (and husbands) in France before boldly and controversially lending their celebrity to causes like civil rights and the anti-war movement. Fonda and Seberg were both tracked by the FBI during the Nixon administration, which considered both actresses to be threats to national security. But for all their similarities, Jane and Jean would end up on different paths. They also started from very different circumstances. Today we'll track Jane's difficult upbringing with her famous but absentee father and troubled mother, and the path of privilege - and tragedy - that led her to the Actor's Studio. Meanwhile, in small town, church-dominated Iowa, Jean Seberg announced herself as the town rebel at age 14 when she joined the NAACP. Three years later, she was plucked out of obscurity by a mad genius movie director to star in one of the highest-profile Hollywood movies of the late-50s.